Where the Lutheran mission imperative embraces technology
Studying how to bring the Law and Gospel to vast audiences
The Gospel Outreach with Media Online Conference
Upcoming Event: Begins October 23, 2017
The GOWM online conference is designed for anyone interested in these three intertwining motifs: the Gospel, Outreach, & Media. Participation is free! No registration is required. We encourage you to join the conversation by posting in the comments section of each presentation.
The 2016 GOWM online conferences have engaged participants from 87 countries!
"By 2018, a third of the world's entire population will be on social media. Social media is an avenue to share life's little moments, but in our case, it's also an avenue to take responsibility in fulfilling the Great Commission Jesus gave us."
– Jordan Klebig & Alexis Schneider
#Social – Getting Started with a Church or School Social Media Program
BECOME A PARTNER
Partners of CMI is a support network of Christians willing to support Gospel outreach via technology and media.
Being a Partner is not meant to be time-consuming; we simply hope you will stay updated on CMI
opportunities and activities, and if you have an idea or suggestion that will help, let us know. Learn more.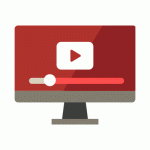 STREAMING WORSHIP SERVICES
Pan de Vida, CA (WELS)—Spanish
Immanuel Hmong, MN (WELS)—Hmong
Bethany Lutheran College (ELS)—English
SUPPORT THE CMI
The CMI is funded entirely by gifts from friends and supporters.
Consider a one-time or monthly contribution to support new and ongoing projects.
SUPPORT THE CMI